INSTITUTIONS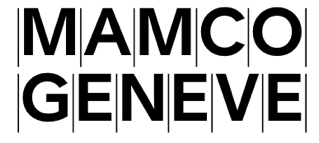 JRP|Editions collaborates with the prestigious Museum of Modern and Contemporary Art (MAMCO) in Geneva for the release of the lithograph "Magicalf" in 2017 and the series "No Stain, No Gain" in 2018 of the famous Swiss artist John M. Armleder. MAMCO opened since 1994, is the largest Museum of Modern and Contemporary Art in Switzerland. Dedicated to art since the 1960s, it exhibits a collection of more than 3000 works and maintains close relationships with many Swiss and international artists. MAMCO has organized more than 600 exhibitions, including major retrospectives about John M Armleder, Sylvie Fleury, Martin Kippenberger, Jim Shaw, Marcia Hafif and Franz Erhard Walther, and more recently about Wade Guyton, Kelley Walker and William Leavitt.

High Quality Art, Prints & Products
Our products are result of sophisticated techniques and the highest quality materials to ensure as precise a replication as possible. Each print is numbered and hand-signed by the artist.


We ship your Art Worldwide
We deliver your order between 2-10 business days. The delivery deadlines vary according to the item ordered.


Printed, packed & shipped with care
We treat every order with the utmost care if you are not satisfied with your purchase for any reason, please contact us within 24 hours after the reception of your item in order to report your complaint.


Secure payment with Paypal and Credit Cards
Our payment system offers two secure payment options using Credit Cards (Visa, MasterCard, American Express) or your Paypal account.