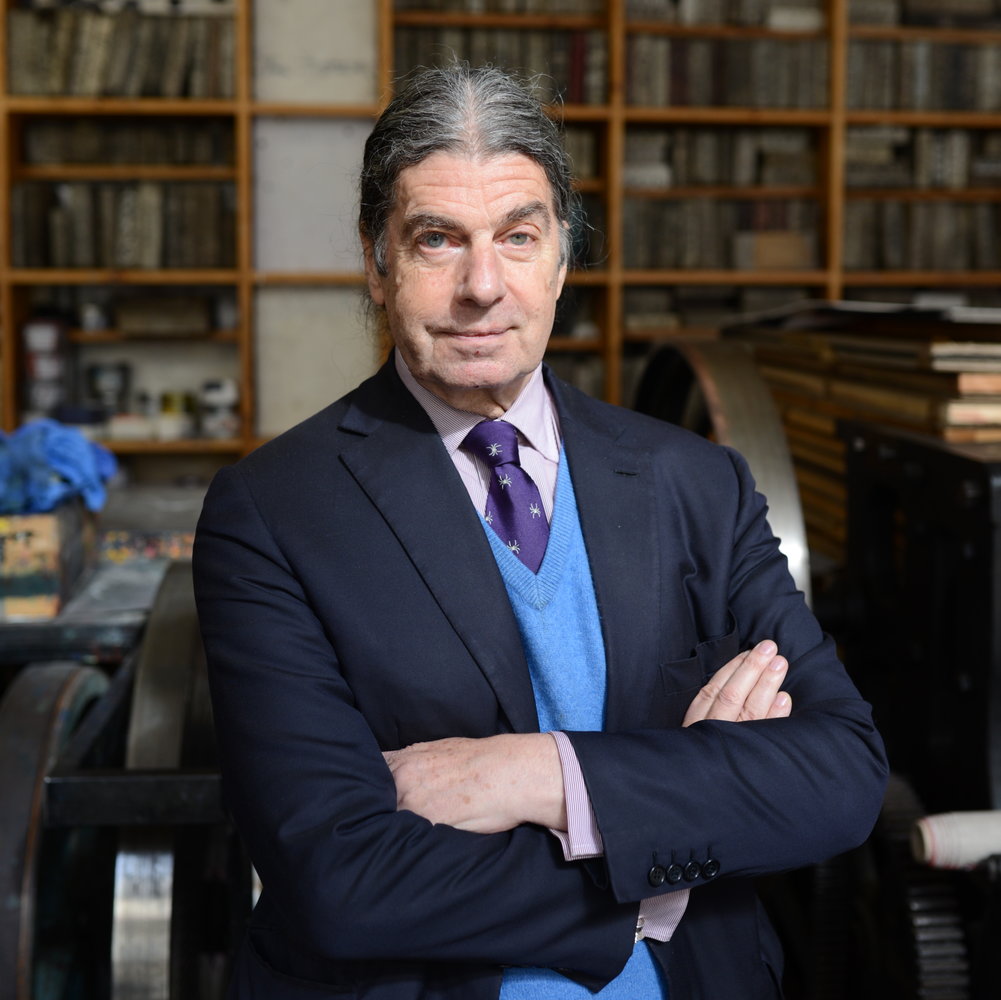 John Armleder

Born in 1948, John Armleder, a native from Geneva, Switzerland, is an artist, a sculptor, a painter and an art performer which finds his creative inspiration in what he calls a "supermarket of forms". John Armleder always wanted to be an artist. After graduating from the prestigious Ecole des Beaux-Arts, in Geneva and The Glamorgan Summer School, he founded the Groupe Ecart, which played a significant role in the introduction of artists such as Joseph Beuys and Andy Warhol in the European art scene.
In the meantime, he developed his own creative style in a range of mediums and techniques, His artwork is a mix of influences from different artistic movements, such as the suprematism, the Minimalism and the Neo-Dada. John Armleder found his own creative vocabulary by blending abstraction with "sculptural furnitures".
Since his debuts as an artist, John Armleder has exhibited his artworks in prestigious institutions, such as the Museum of Modern Art (MOMA), in New York, the Museum of Modern and Contemporary Art (MAMCO) in Geneva or the Museum of Contemporary Art, in Sydney. This, among many solo shows in Galleries around the world.

High Quality Art, Prints & Products
Our products are result of sophisticated techniques and the highest quality materials to ensure as precise a replication as possible. Each print is numbered and hand-signed by the artist.

We ship your Art Worldwide
We deliver your order between 2-10 business days. The delivery deadlines vary according to the item ordered.

Printed, packed & shipped with care
We treat every order with the utmost care if you are not satisfied with your purchase for any reason, please contact us within 24 hours after the reception of your item in order to report your complaint.

Secure payment with Paypal and Credit Cards
Our payment system offers few secure payment options using Credit Cards (Visa, MasterCard, American Express), your Paypal account, Bitcoin, Apple pay or Amazon pay.