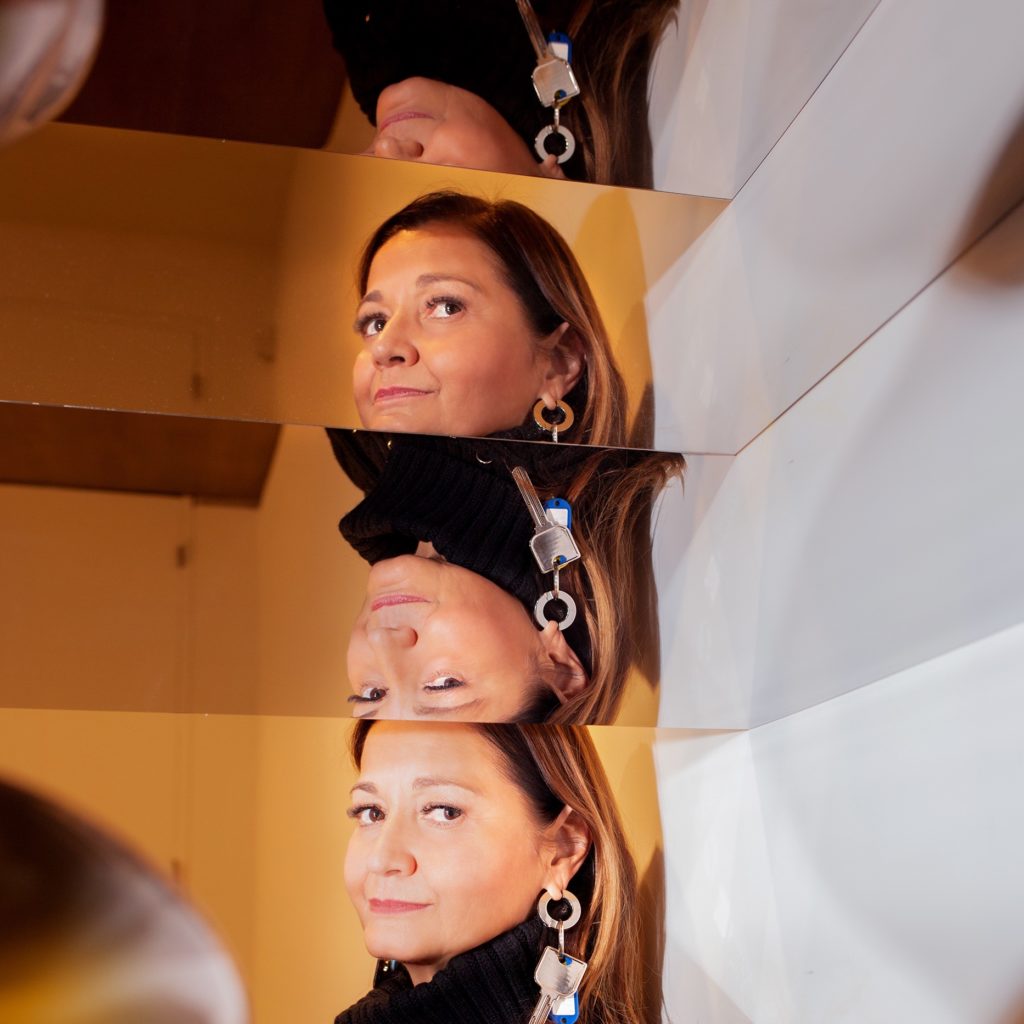 Sylvie Fleury

Sylvie Fleury (born 1961 in Geneva, Switzerland) is a contemporary Swiss pop artist known for her installations, sculpture, and mixed media. Her work generally depicts objects with sentimental and aesthetic attachments in consumer culture, as well as the paradigm of the new age. Specifically, much of her work addresses issues of gendered consumption and the fetishistic relationships to consumer objects.
Critics have labeled her work "post-appropriationist," and her books The art of survival, First Spaceship on Venus and Other Vehicles, and Parkett #58 (with Jason Rhoades and James Rosenquist), have been featured internationally. In 2015, she won the Prix de la Société des arts de Genève.
Photo credit : Rico & Michael

High Quality Art, Prints & Products
Our products are result of sophisticated techniques and the highest quality materials to ensure as precise a replication as possible. Each print is numbered and hand-signed by the artist.

We ship your Art Worldwide
We deliver your order between 2-10 business days. The delivery deadlines vary according to the item ordered.

Printed, packed & shipped with care
We treat every order with the utmost care if you are not satisfied with your purchase for any reason, please contact us within 24 hours after the reception of your item in order to report your complaint.

Secure payment with Paypal and Credit Cards
Our payment system offers few secure payment options using Credit Cards (Visa, MasterCard, American Express), your Paypal account, Bitcoin, Apple pay or Amazon pay.