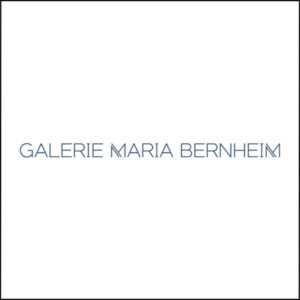 Galerie Maria Bernheim was founded in December 2015 by Maria Bernheim, to pursue the goal of showing the work of contemporary artists from around the world, focusing on a few Swiss artists as well as attempting to bridge the gap between the French speaking part of Switzerland and the German one.
The goal is also to contextualize within art historical traditions the work of younger artists and providing the viewers with the understanding that despite the lack of artistic movements, many artists are sharing similar interests as well as sets of references and expressing those with multifarious aesthetics.
Since its opening the gallery has already programmed very well received exhibitions, including the first retrospective in Switzerland in a gallery of paintings by American artist Elizabeth Murray.
The gallery will pursue its collaboration with young international curators in the coming years, thus attempting at becoming a platform for young and more established artists as well as for a curatorial conversation around challenging themes.